the world museum
in Hannover
Not far from the Maschsee is the largest state museum in Lower Saxony. The Landesmuseum Hannover was created more than 150 years ago by the engagement of interested citizens. Her concern was to make the exhibition accessible to a broader population.
The museum has several collections: a natural history, an ethnological and an archeological collection, a collection of paintings and sculptures, a copperplate cabinet and a coin collection. The collections are presented in the three worlds: NaturWelten, MenschenWelten and KunstWelten. In addition to the permanent exhibition, changing special exhibitions will be shown.
Guided tours and lectures, events and an exciting museum educational program make the visit to the museum a lasting experience. A museum shop and a café with a picturesque courtyard complete the offer.
Niedersächsisches Landesmuseum Hannover
Willy-Brandt Avenue 5
D-30169 Hannover
Underground: Aegidientorplatz
Bus: Rathaus / Bleichenstraße lines 100 and 200
Rathaus / Friedrichswall line 120
Parking in the surrounding streets
Accessibility:
The Landesmuseum Hannover is completely barrier-free. The main entrance can also be reached via a ramp, all exhibition areas additionally via an elevator.

Tuesday to Friday 10 - 17 clock
Saturday and Sunday 10 - 18 clock
closed on Mondays
The house is closed on the following holidays: Good Friday, Christmas Eve, New Year's Eve.
On all other holidays, the museum is open from 10 to 17 (also for Easter Monday and Whit Monday).
Day card collection
5 € | reduced 4 € | Families 10 €
Children under 4 years
On Fridays from 14 - 17 pm is the entrance fee
in the collections for free
Admission special exhibitions
10 € | reduced 8 € | Families 20 €
including collections
Click here to load map from Google Maps.
Contact us
Niedersächsisches Landesmuseum Hannover
Willy-Brandt Avenue 5
30169 Hanover
T + 49 (0) 511 98 07 - 686
F + 49 (0) 511 98 07 - 684
info@landesmuseum-hannover.de
1902
Today's WeltenMuseum was built
5.260 m²
exhibition space
4.000.000.000
Years are our oldest alien objects old - the Gibeon meteorites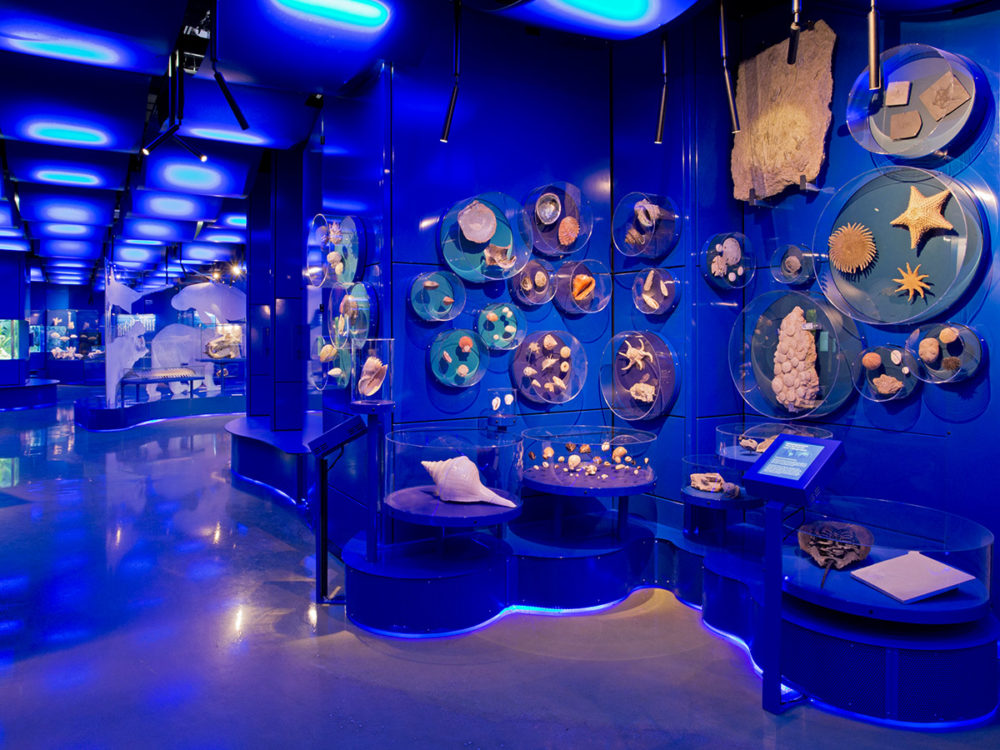 whether piranhas, dinosaurs, the history of humanity or the high art - they embark on one weltreise in the state museum hannover!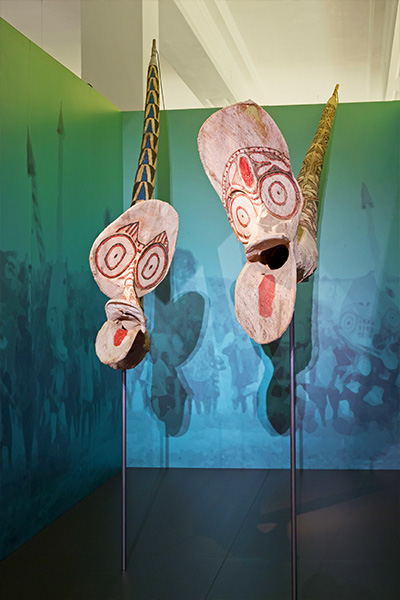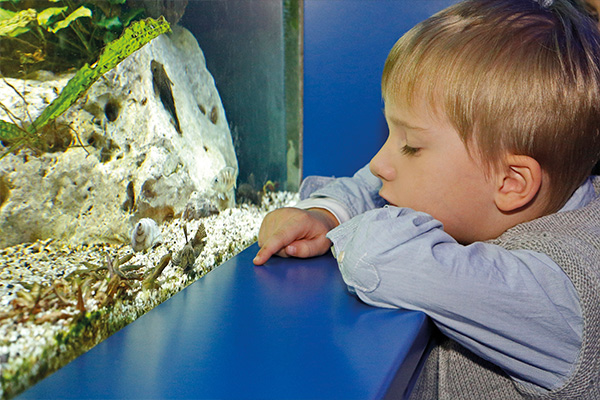 guides
Discover the WeltenMuseum independently or experience the exhibitions in various tours with our staff and MuseumsGuides. Multifaceted guided tours for young and old give an insight into the collections and special exhibitions of the museum and enable a special museum experience.
Regular public overview tours give a lively insight into the variety of topics of the house and can be visited individually. In the short midday guided tours »Kunstimbiss«, curators and cultural mediators offer in-depth insight into individual topics related to the special exhibitions of the house. You can find current dates here.
One-hour guided tours through the collections or special exhibitions can be booked for groups at your desired date.
Participants: up to max. 25 persons | Price: 50 € plus reduced admission per person
Our creative courses combine the exhibition visit with a practical workshop in which the impressions gained can be creatively implemented.
Participants: up to max. 15 persons | Price: 60 € plus reduced admission per person
You will find guided tours and workshops for children and school classes here.
We are happy to assist you in the selection and booking!
listen to a museum
Free guided tours with audioguide for children and adults through the special exhibitions and collections
Art historical background information, picture descriptions, historical events and entertaining anecdotes - with the audio guide visitors can go on a discovery tour of the WeltenMuseum. In addition to a German, a Low German and an English version of a version was developed both content and language specifically for children.
The audio guide can be borrowed for free at the information desk in the museum.
Click on the icon for audition:
museum to go
our shop
Gifts for the whole family - from dinosaurs to high-quality decoration - are available at our museum shop. Publications, postcards and toys are also part of the changing product range, which is tailored to the current special exhibition.
0511 98 07 - 686
info@landesmuseum-hannover.de
schönwald's
the museum café
Delicious breakfasts, a varied lunch and homemade cakes are available at Schönwald's. With passion and fun hungry and thirsty museum visitors are spoiled with fresh products and homemade food.
Schönwald's is open during the regular opening hours of the museum. Of course, a visit to the café is also possible without a museum entrance.
0511 98 07 - 667
willkommen@schoenwalds-hannover.de
FAQ
rest day
Why does the WeltenMuseum close on Mondays?
The museum is closed to visitors on Mondays, but behind the scenes is bustling. For example, work in our showrooms can not be done during regular hours.
On Mondays, the worlds are brought to fruition: exhibits dismantled and built, minor and major repairs done, the maintenance of the technology, etc. - On Tuesday, then everything is "polished to a high shine" and ready for our visitors.
photography
Is it allowed to take photos in the exhibitions?
Photographing without flash and tripod is generally allowed in the collections of the WeltenMuseum. The flashlight would damage the exhibited objects too much. In addition, flash and tripod would disturb other museum visitors.
However, photography is not permitted in the rooms of the special exhibitions. This is because exhibits in the special exhibitions can also be seen by various lenders. The lenders also own the image rights for the exhibits, so we must not allow our visitors to take pictures of these objects.
audioguide
Is there an audio guide?
An audio guide, which guides you through our collections and special exhibitions, you can borrow for free in the museum shop. (Only while supplies last.)
accessibility
Yes, the Landesmuseum Hannover is barrier-free for visitors. In front of the main entrance, a ramp ensures access to the house and the collections and special exhibitions are fully accessible by lift. Of course, the ground floor also toilets for people with physical limitations.
wickeltisch
Is there a changing table?
But of course. On the ground floor between the entrance to the courtyard and the museum café Schönwald's is a sanitary room furnished, in which a changing table with changing rack is available.
Luggage
Where can I store jackets and backpacks?
Jackets, bags and rucksacks can be locked in the lockers on the ground floor and safely stored. All you need is a 1 € coin as a deposit for the key.
friends
The associations and circles of friends materially and ideally support the work of the individual departments. In addition, most clubs offer their own program of events for their members, such as guided tours, lectures and excursions. Non-members are also cordially invited to many of these events.
Further information - also about memberships - can be obtained directly from the clubs and friends.
up to date?
subscribe to the newsletter